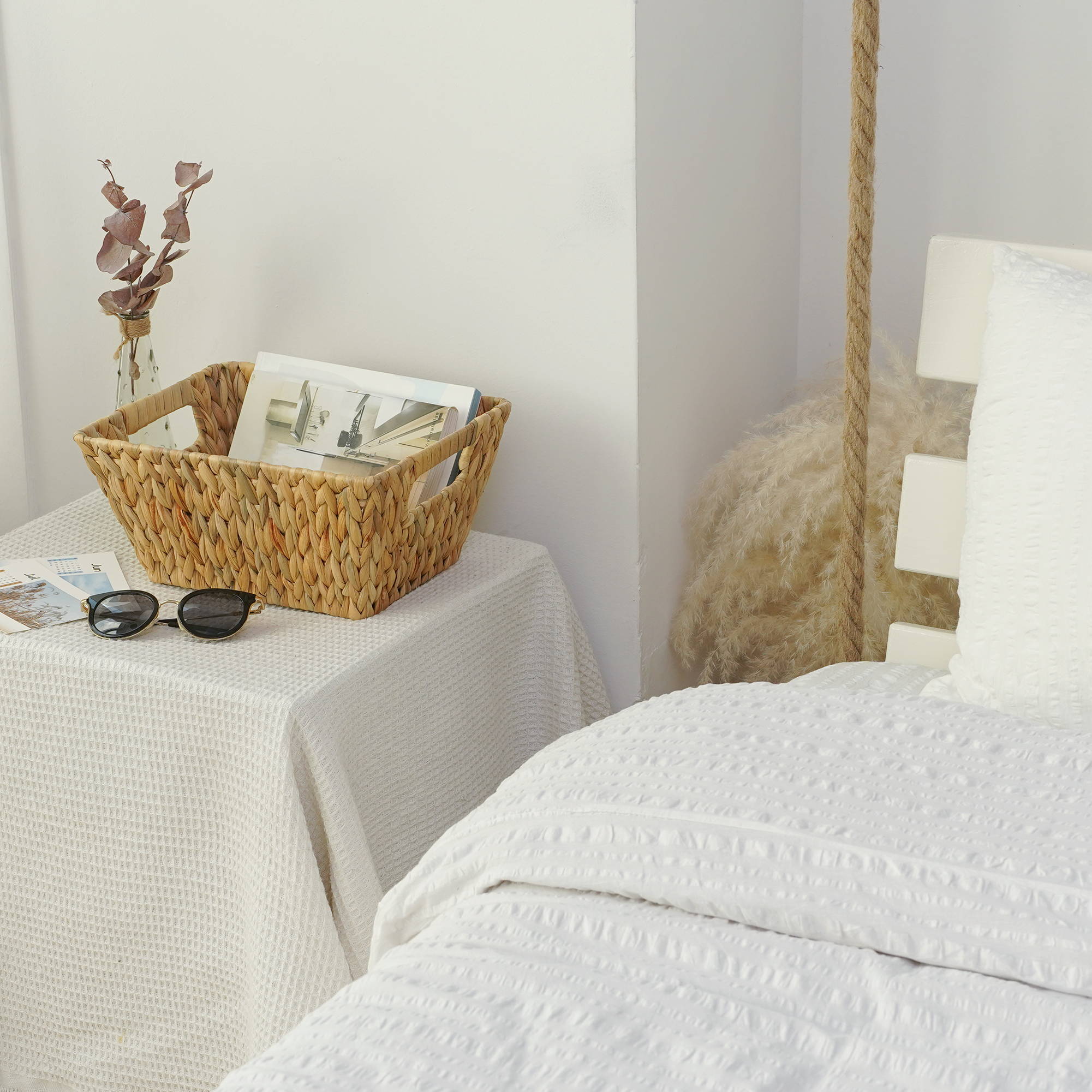 Everyone deserves a nice break after a long hard day of work or study. Some people may choose to hang out with friends or coworkers, enjoy a nice meal in their favorite restaurant, so they can temporarily escape from all those stressfulness. For those who prefer to spend some private, tranquil moment of their own, a cozy, comfortable bedroom may be the best place to ease the tension and lighten the mood, even creating positive energy to lift them out of the low point.
However, a messy bedroom might bring your weary mind down to a lower level. If you find any signs of it, be sure to make changes before the negative energy breeds. Here are five tips to help build yourself a neat & well-organized bedroom, make it your personal warm & safe sanctum to heal your soul.
Tidying is just a tool, not the final destination. The true goal should be to establish the lifestyle you want most once your house has been put in order.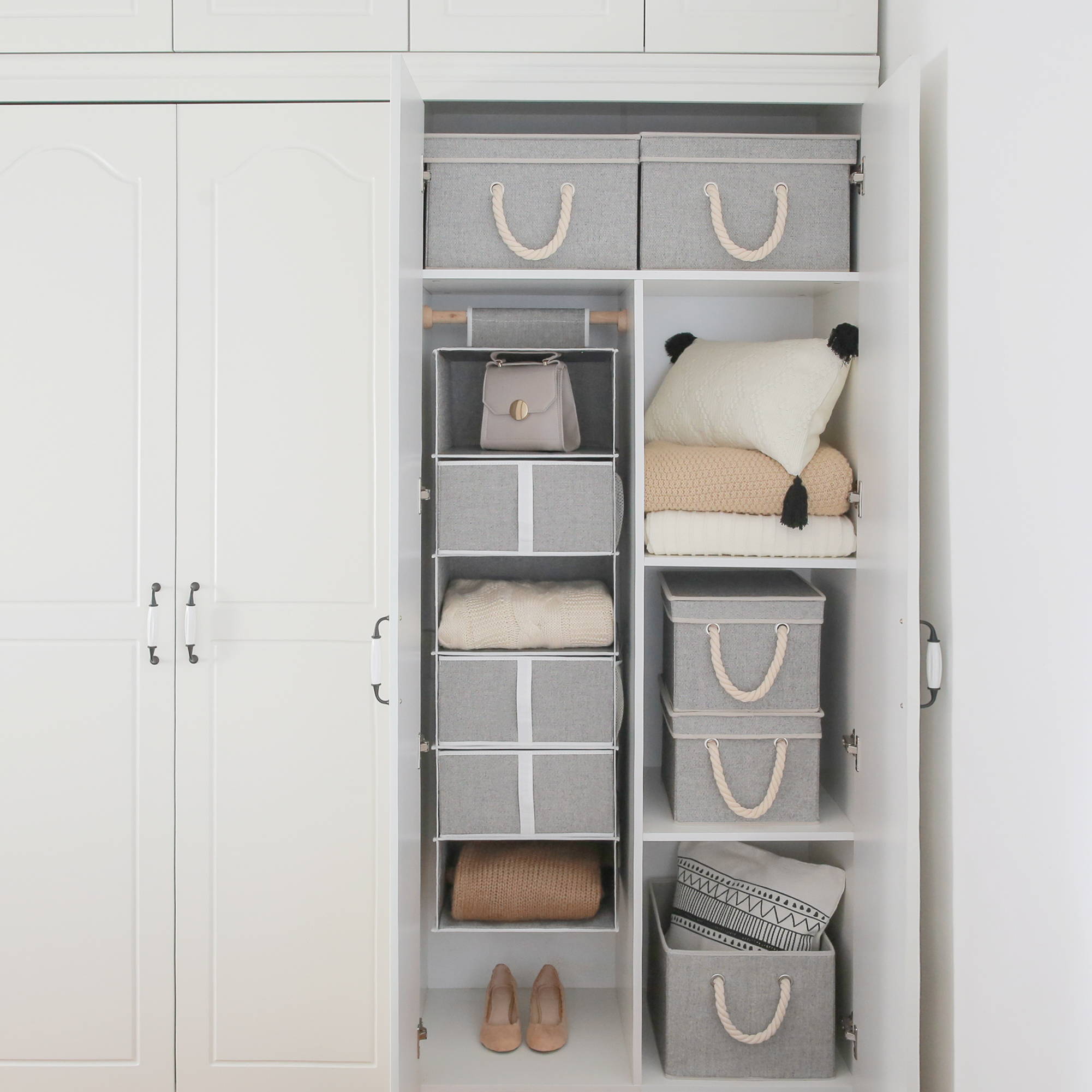 Let the well-sorted closet be the beginning of your beautiful day. You will thank these 6-shelf hanging closet organizers for sharing your burden. Everything will be presented perfectly at your disposal. These sturdy organizers can be the treasuries to hoard your limited-edition collections clothing or place your daily outfits.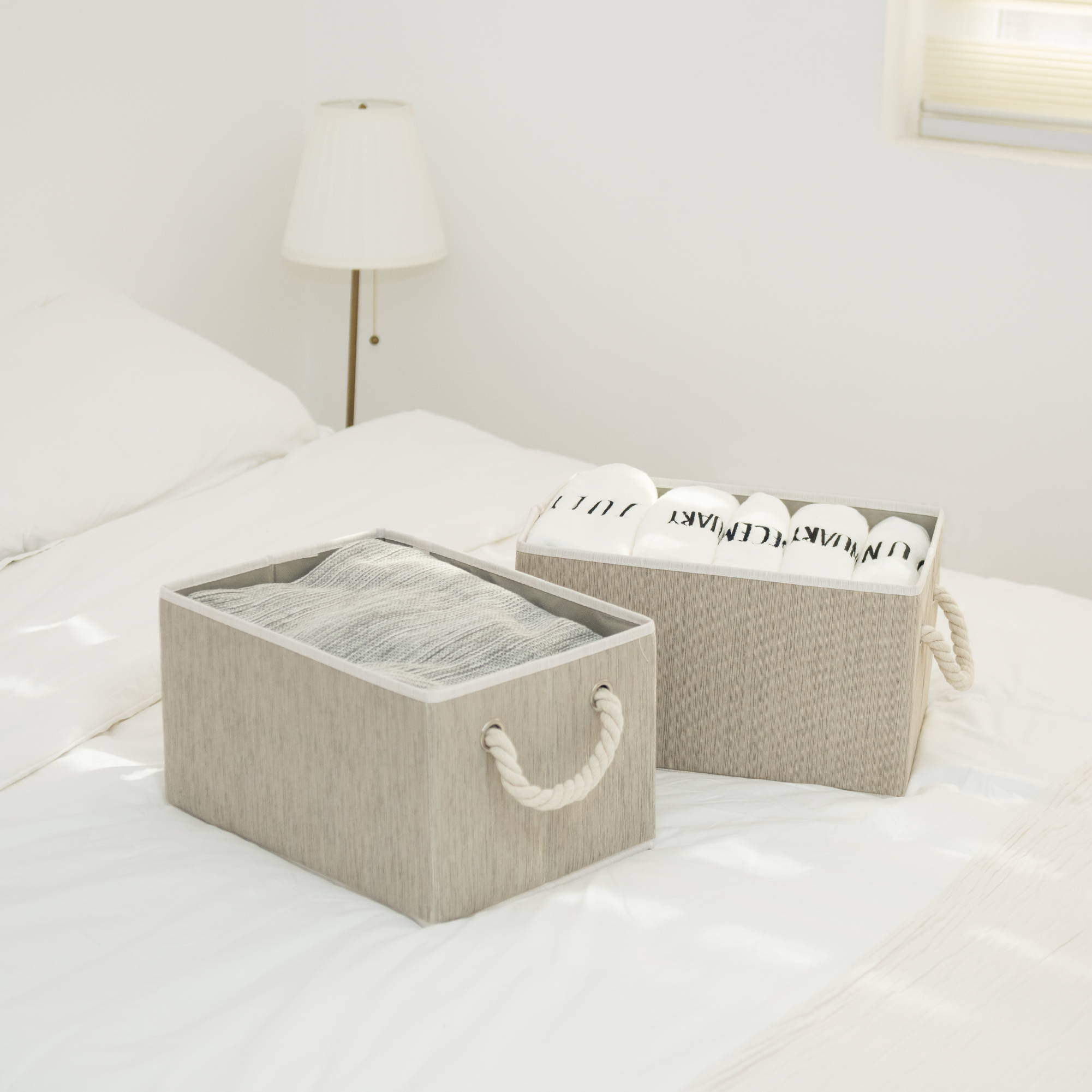 There's a saying: If one can't even clean up his room, then it's hard to expect this person to achieve something big. Imagine a room with piles of junk and crumpled clothes where you can't even lay your feet. What a disaster! These strongly & durable storage bins will rescue you from this nightmare. The material is polyester and cotton blend fabric. The collapsible design saves more space when they are not in use. The firm cotton handle allows you to lift or drag. Let's clear up your room with these and clear yourself a path to a better state.
Pleasant room, pleasant mood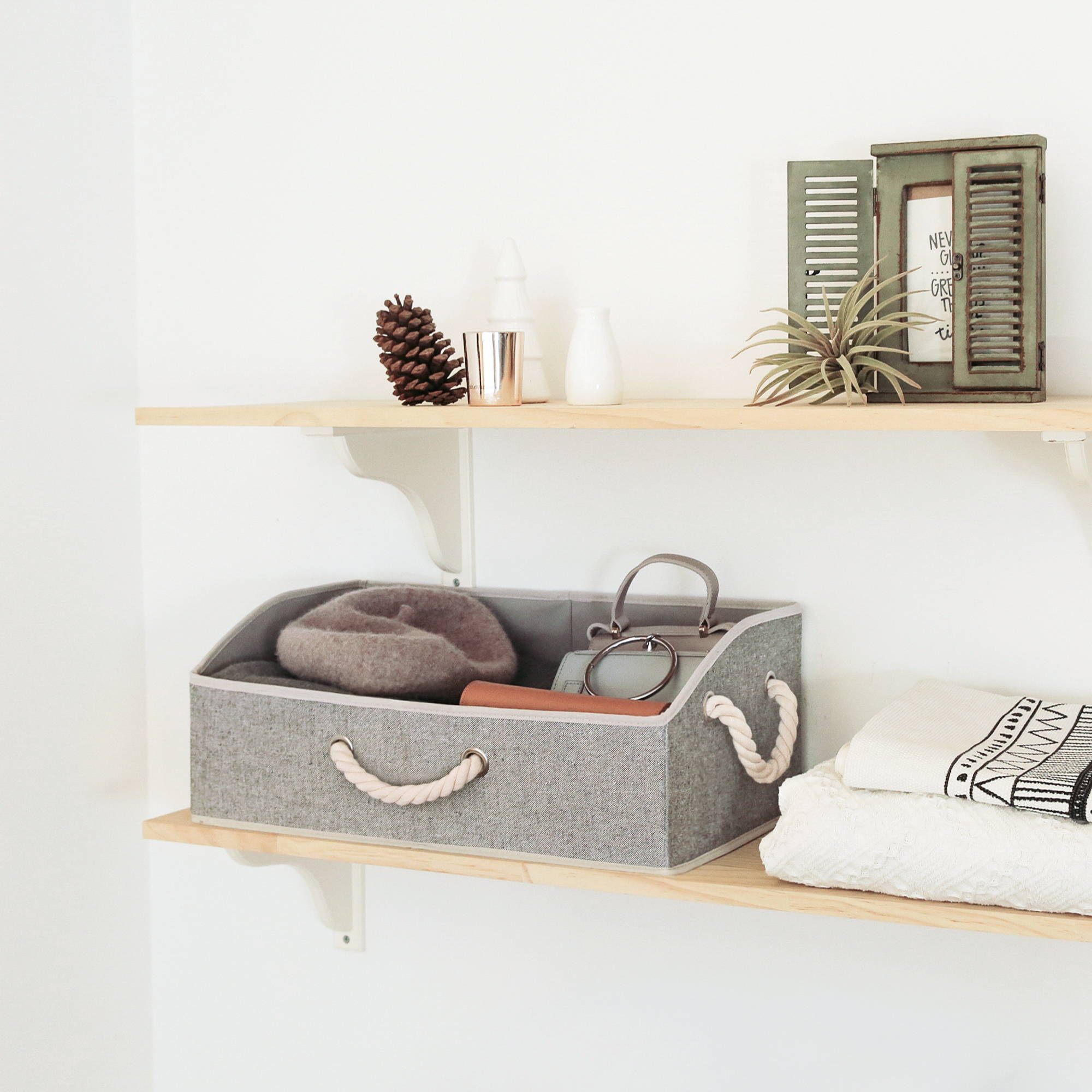 Now you may have a clean room, but does it pleasant enough not to dull yourself? An element of fun to decorate your bedroom will surely bring you a good mood. These trapezoid storage bins may become your private museum. The elegant trapezoid design is perfect for your ornamental objects, which will bring vitality to your room.

Good habit mattersdies hard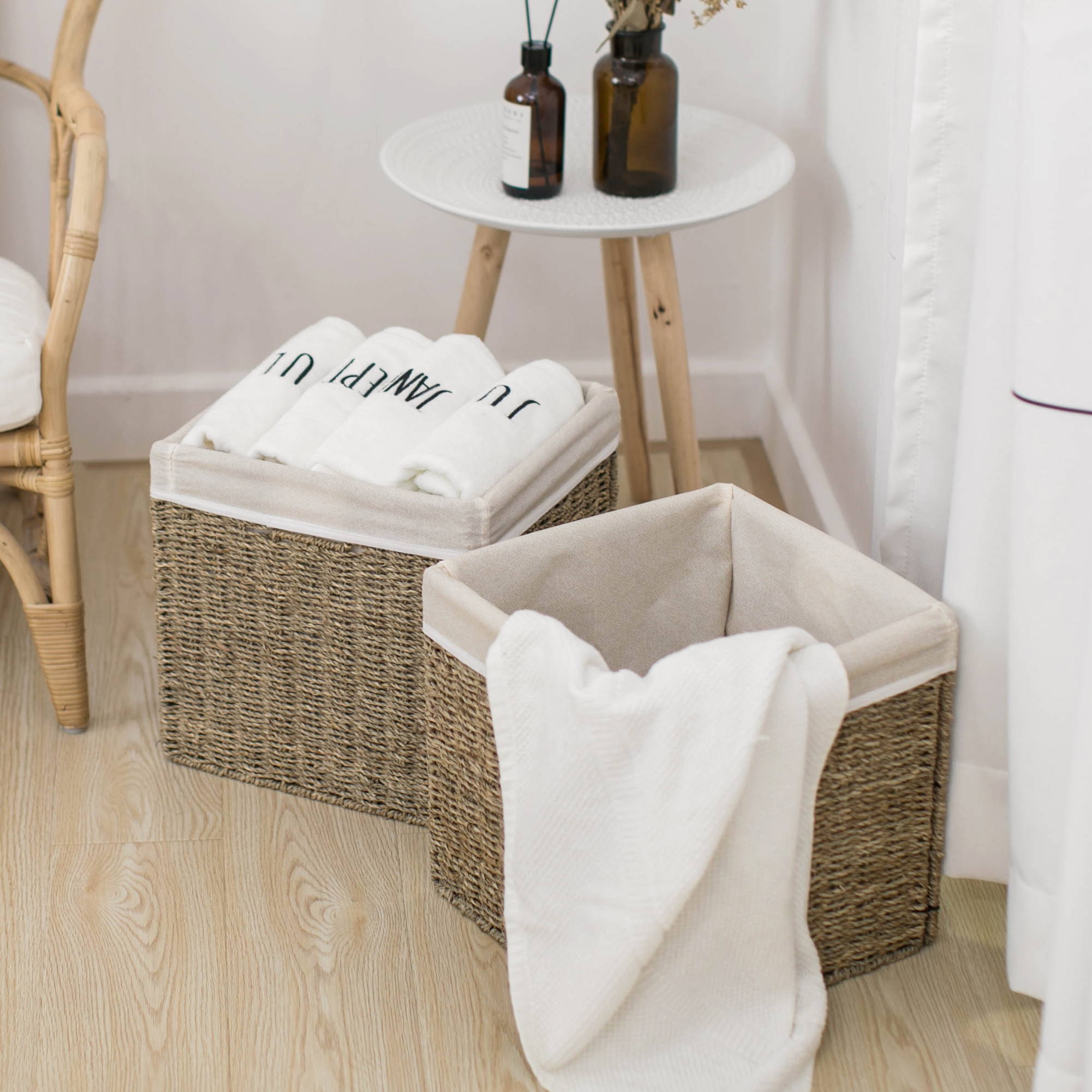 Developing good living habits can foster personality, improve personal quality and shape unique temperament and charisma. We can start by finding a permanent place to leave your clean towels or some small appliances. It is also one of the most crucial elements of keeping the room tidy. Check out these seagrass hand-woven baskets with linings. They might seem simple, firm, just like the good qualities that make a decent person.

Life needs categorization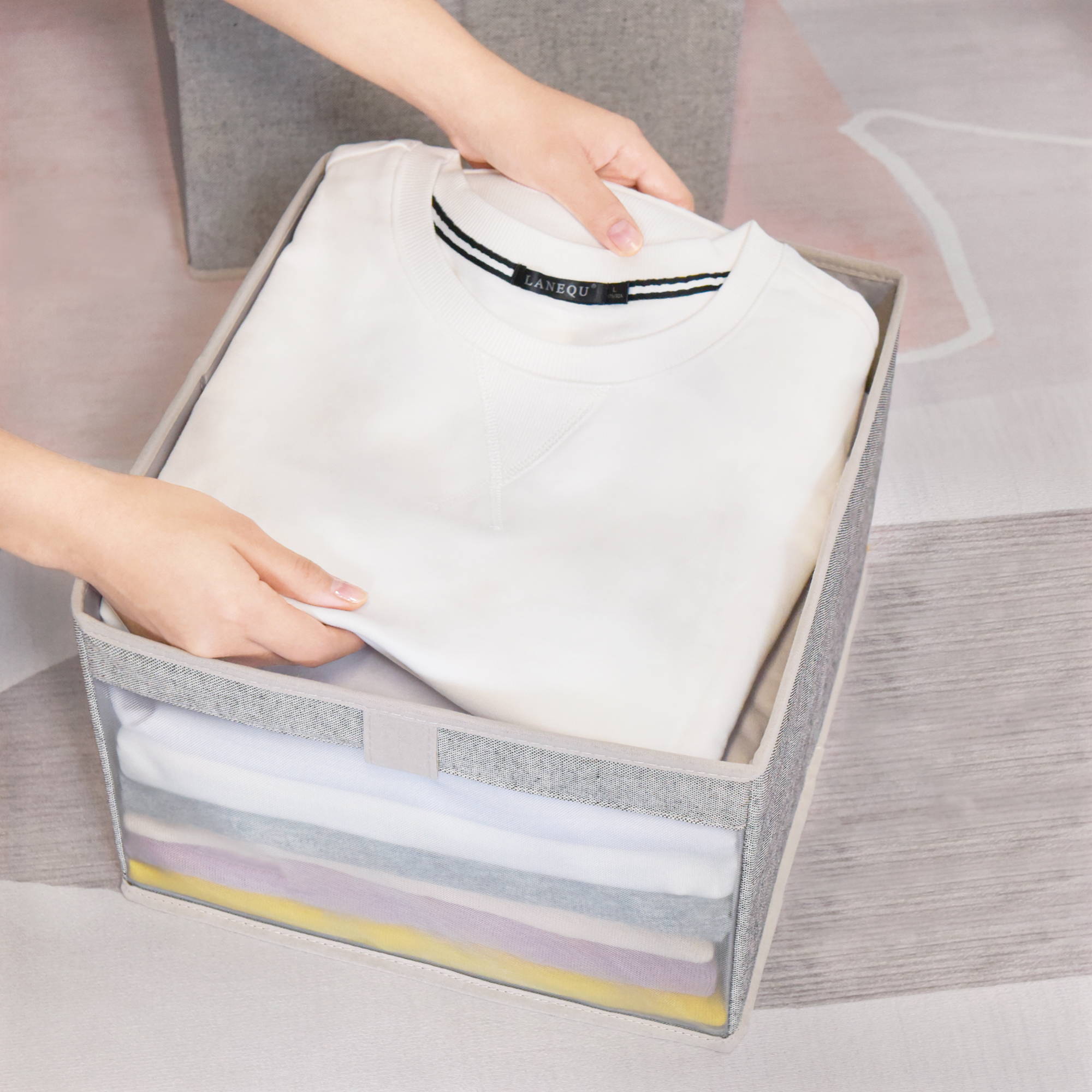 Life without categorization, chaos follows. Your clothing, for example, say you have them folded nicely and well, but you will have zero clue fetching the right ones you need if you never categorize them. If blowing a special date night is not what you wish, then we better not waste our precious time on rummaging. Categorize in advance!

These storage boxes with clear windows can easily prevent that situation from happening. Label your boxes, categorize your clothing. Who would think the transparent window saves you trouble for identifying what item you are looking for from dozens of your other clothes!
Enter your email and receive $5 off your first order.